GET YOUR VPS NOW
All plans includes:
Note that we are currently manually reviewing and delivering orders under request via ticket.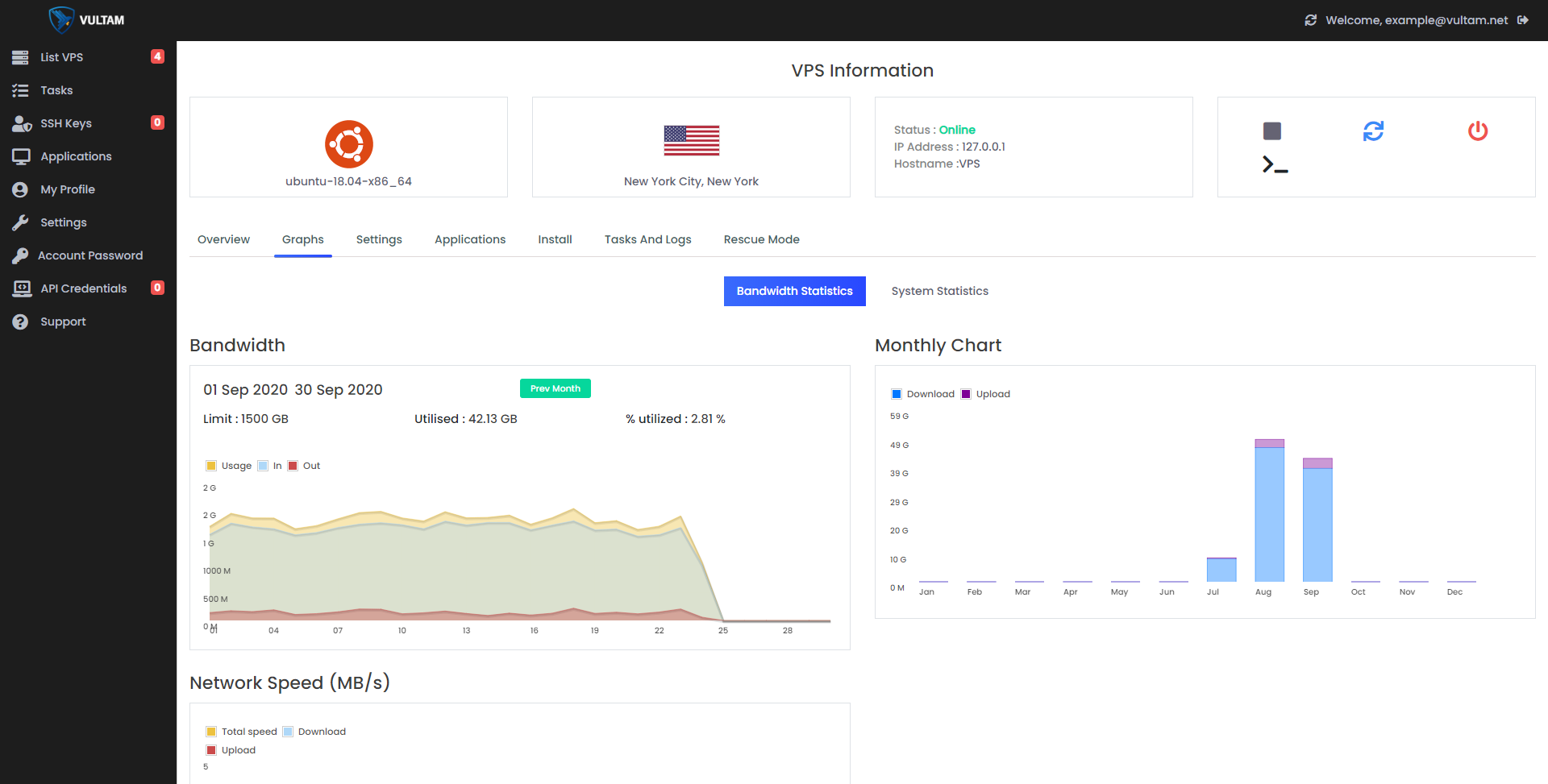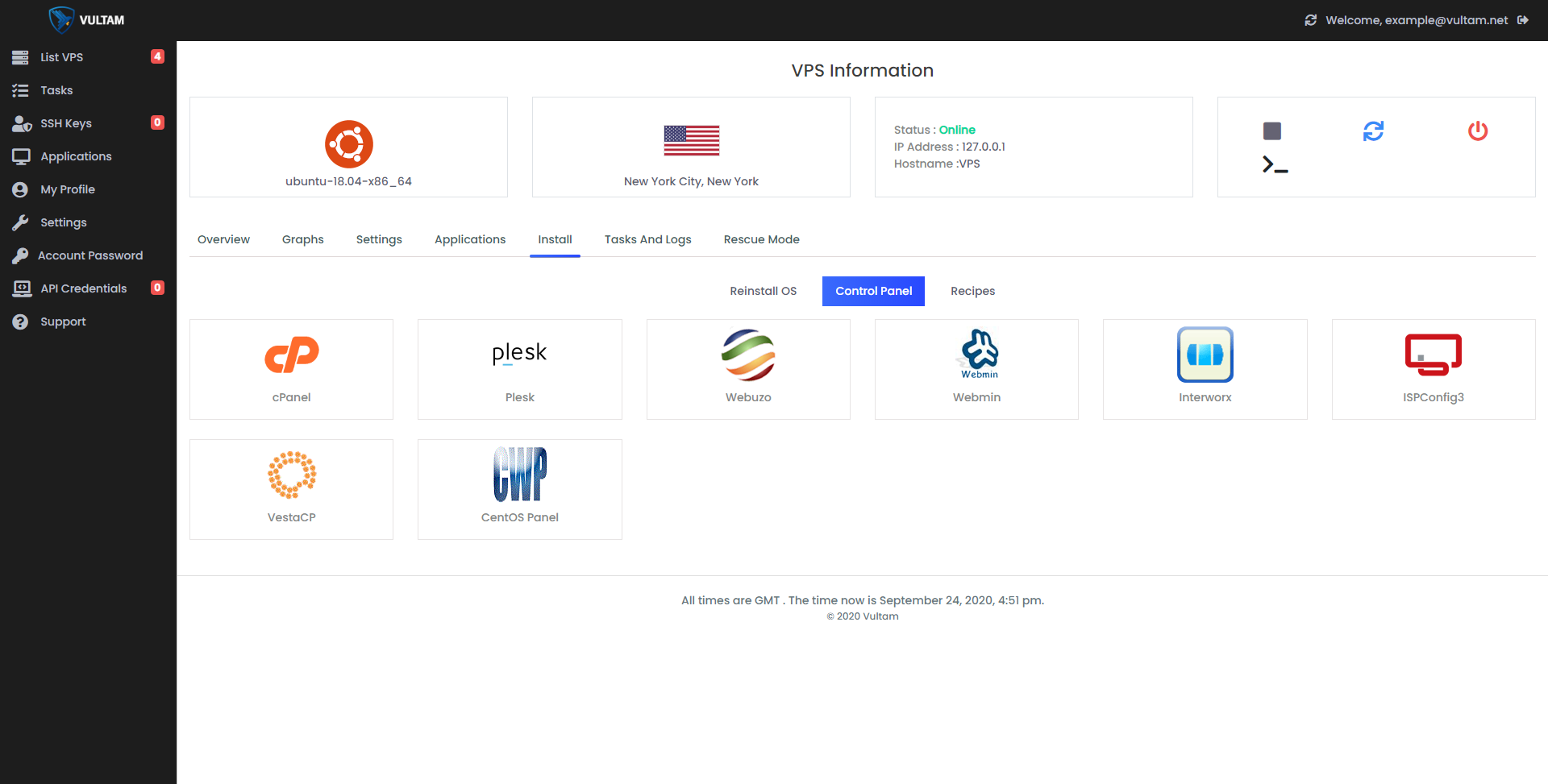 EASY AND POWERFUL CONTROL PANEL
VPS panel features:
Setup is instant after your payment is processed. You will get an email when your server is installed with the login credentials and further instructions.
Yes, you will be able to downgrade or upgrade your service at any time through the client area.
La instalación es instantánea después de que se procesa su pago. Recibirá un correo electrónico cuando su servidor esté instalado con las credenciales de inicio de sesión y más instrucciones.
Sí, podrá mejorar o degradar su servicio en cualquier momento a través del área de clientes.