START YOUR UNTURNED SERVER
All plans includes: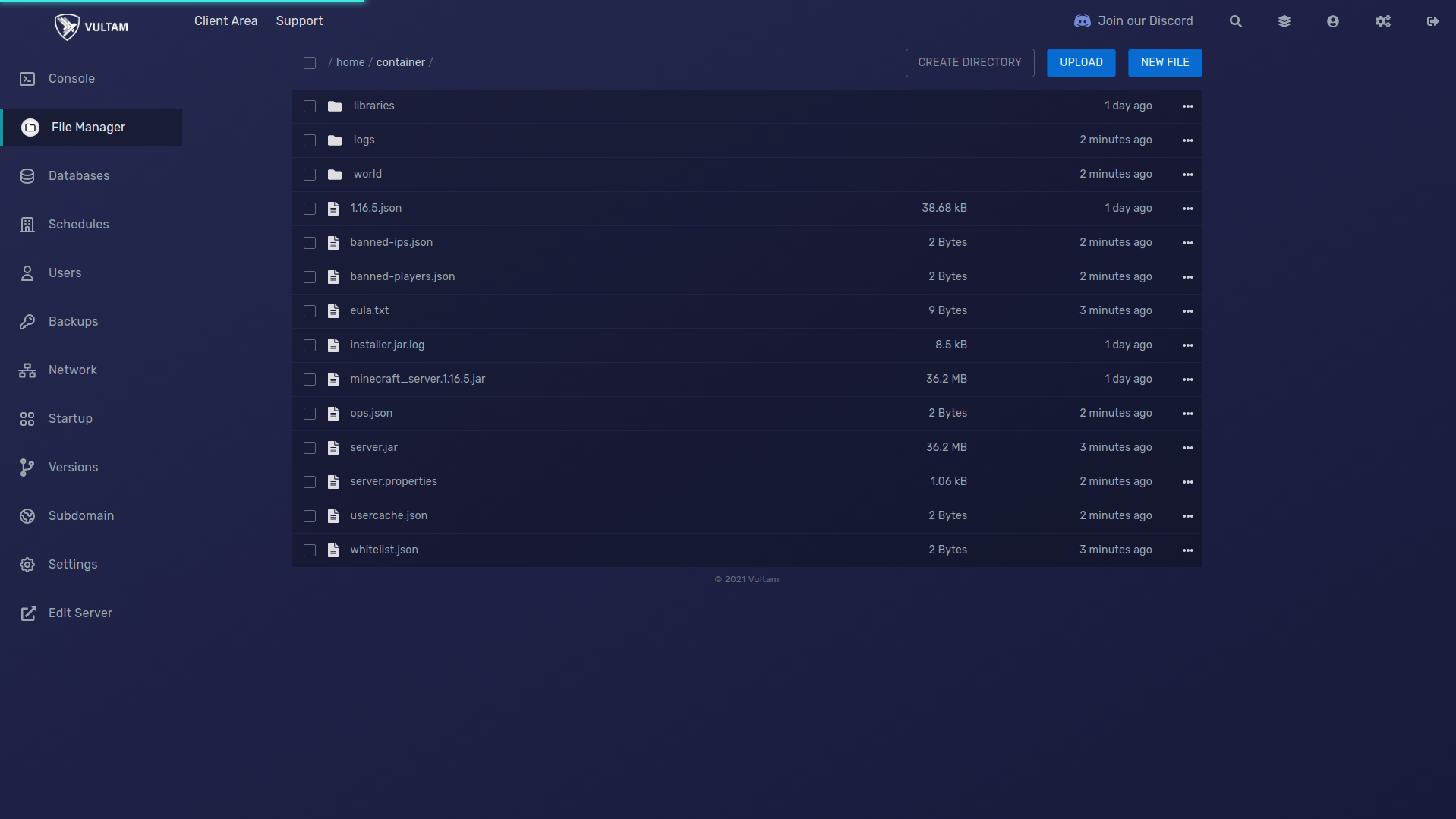 MANAGE YOUR SERVER IN THE EASIEST WAY
Game panel features:
Setup is instant after your payment is processed. You will get an email when your server is installed with the login credentials and further instructions.
Also note this doesn't apply to Free trials setups, since the orders have to be accepted manually to prevent abuse.
Yes! You can upload worlds, plugins or your whole server through SFTP. While we provide a Web FTP Client on the panel, we highly recommend downloading an FTP client such as Filezilla or WinSCP. Please
let us know if you need help migrating your server
, we we'll do it for you!
Absolutely!. We support all server types, mods and plugins. You have full FTP file access to your server, so you can upload whatever file you need.
Yes!. You can request to move your server to another location at any time, just
get in touch with us
.
Note that this will change your server IP address
.
Yes, you will be able to downgrade or upgrade your service at any time through the client area.
La instalación es instantánea después de que se procesa su pago. Recibirá un correo electrónico cuando su servidor esté instalado con las credenciales de inicio de sesión y más instrucciones.
También tenga en cuenta que esto no se aplica a los servidores gratuitos de prueba, ya que estos pedidos son aceptados manualmente por nuestro equipo para evitar abusos.
¡Si! Puedes subir mundos, plugins o el servidor completo a través de SFTP. Si bien proporcionamos un cliente FTP web en el panel, recomendamos descargar un cliente FTP como Filezilla o WinSCP. Por favor
contáctanos si necesitas ayuda migrando tu servidor
, lo haremos por ti encantados!
¡Desde luego!, soportamos todos los tipos de servidores, mods y plugins. Tienes acceso completo a los archivos de tu servidor mediante FTP, así que puedes subir cualquier archivo que necesites.
Sí!. Puedes solicitar mover tu servidor a otra ubicación en cualquier momento, simplemente
ponte en contacto con nosotros
.
Ten en cuenta que esto cambiará la dirección IP del servidor
.
Sí, podrá mejorar o degradar su servicio en cualquier momento a través del área de clientes.